Plasma Ruggedized Coating & Engineering Service Solutions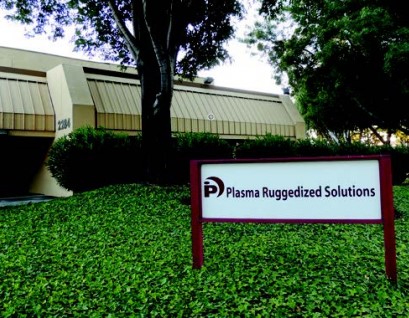 Plasma Ruggedized Solutions (or PRS) is a leading provider of parylene coating and related specialty engineering services. With more than twenty years of industry experience, PRS provides its customers with a highly responsive, quick-turn, multi-solution platform that consists of numerous variables including engineering support, lean manufacturing, first article design concepts, and high-volume commercial production operating cells. In addition, PRS has deep expertise in the following areas:
Proprietary plasma technologies
Application of conformal coatings
Potting and encapsulation
Epoxy compounds
Our locations in San Jose and Huntington Beach, CA have more than 40,000 square feet of manufacturing space. We have numerous independent and customer certifications including Nadcap, NASA, AS9100, ISO9001, COMSEC, ITAR, and RoHS accreditation. Plasma Rugged is also in the process of CMMC (Cyber Maturity Model Certification). We provide engineering and manufacturing services to virtually every industry that requires electrical and mechanical systems to operate in harsh or challenging environments.
Specialized Chemical Offerings
Due to PRS's rapid throughput capabilities, we stock varying amounts of customer inventory, while providing target delivery windows unique to each customer's specific needs. Our spectrum of chemical offerings includes, but is not limited to:
Parylene (Polyparaxylylene) coatings
Acrylics
Silicones
Fence & Fill Chemistries
Polyurethanes
Epoxies
Various BGA underfill compounds
PRS IP Formulated Materials
Learn More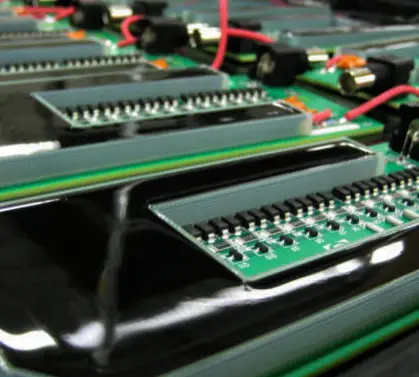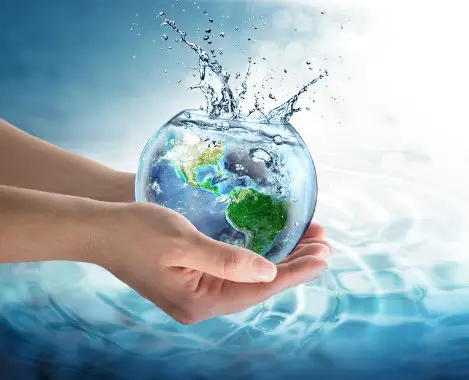 Plasma Ruggedized Solutions is an environmentally conscious organization that is focused on maintaining and enhancing its "green" operations. This is typified and characterized by an extremely low VOC output underscored by the conscious choice of chemistries and compounds that are environmentally friendly.
In addition, PRS touches at least sixteen industries and features multiple quality certifications including Nadcap, RoHS, AS9100, ISO 9001:2008, NASA, and ITAR registered. PRS recently added it's third 10K PPM Clean Room with Parylene coating capabilities.
Rugged Engineering
Plasma Ruggedized Solutions presents unique and proprietary approaches to ruggedizing electrical and mechanical products. PRS can deliver product from First Article engineering concept to a customer's facility inside of seven business days. To underscore its engineering prowess, PRS is FIPS (Federal Information Processing Standard) compliant and, thus, the choice of a variety of security-oriented customers-public, private and government. Given the broad spectrum of technical solutions available at PRS, what makes the company truly formidable is its ability to design, formulate and build its own equipment, chemistry, and fixtures, unique to a customer's needs.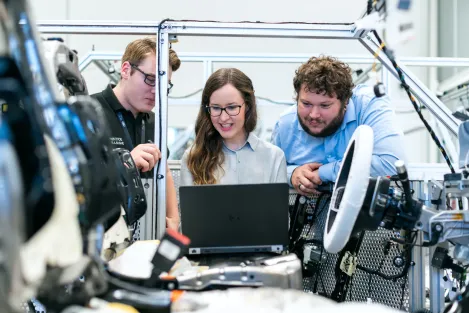 Manufacturing
Coupled with its significant engineering resources, Plasma Ruggedized Solutions presents a tier1 level manufacturing capability. With the application of "lean" operating techniques, biometric systems, bar-coding, statistical process control and other forward-looking production standards, PRS functions in a highly disciplined and structured manner. Results are observed in high first-time yields and on-time delivery performance. Featuring a "flex" manufacturing approach, PRS has the ability to accommodate "surge" output of more than 200,000 electronic boards per month. Specialized equipment and proprietary techniques employed at PRS allow exceptional close tolerance control and thus a level of thermal protection and environmental security previously unattainable in a repeatable and predictable manner.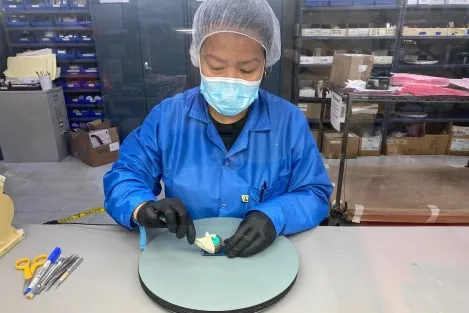 Customer Care
Plasma Ruggedized Solutions embodies a customer-centric culture that is committed to meeting the ever-changing and increasingly complex requirements of our global customer base. As a "Green" RoHS compliant company PRS focuses not just on the proper technical solution for a given application but on the environmental characteristics once that solution is put into practice core to PRS values are total customer satisfaction achieved through superior technical offerings, next-generation manufacturing techniques, and a focus on high first-time yields and on-time delivery. The chief goal is a satisfied customer through a responsive, communicative, and flexible business relationship.