Electric Vehicle Conformal Coating Services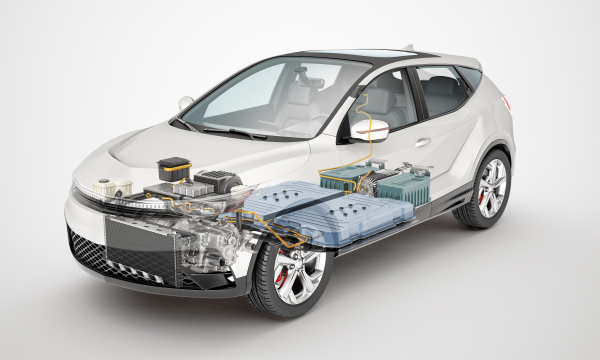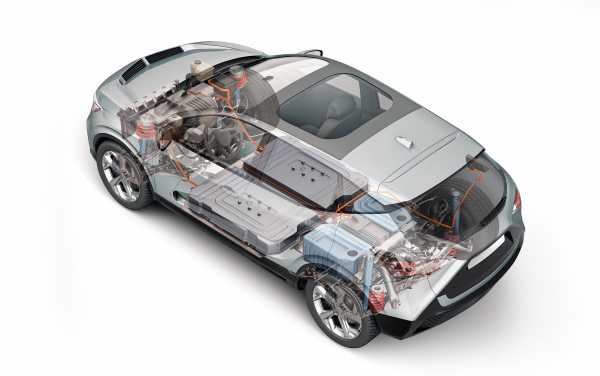 Electronic control units (ECUs) oversee and regulate modern electric vehicle operations. Because ECUs control multiple functions in electric vehicles, including power steering, anti-lock braking, fuel injection, heating/cooling regulation, and more, they must have reliable protection against contamination. Plasma Ruggedized Solutions provides industry-leading conforming coating services for electronic vehicle ECUs, keeping the electronic components and control units operating like new throughout the vehicle's life.
Advantages of Conformal Coating for ECUs
Complete and durable protection of a vehicle's ECU systems is critical to ensure these devices perform throughout the vehicle lifecycle, despite regular exposure to dirt, moisture, and other contaminants. At Plasma Ruggedized Solutions, we specialize in industry-leading conformal coating for ECUs and other electronic circuit boards. Our conformal coating services provide reliable protection, keeping the ECUs in your electric vehicle safe.
Our technological advancements provide state-of-the-art circuit board coating services. We offer testing, advanced cleaning, and plasma applications with invasive and noninvasive laboratory services to inspect each assembly before applying coatings. Additional advantages to choosing Plasma Ruggedized Solutions coating include:
Advanced Thin Film Applications
Excellent Mechanical & Thermal-Resistant Coating Materials
Water, Chemical, & Corrosion-Resistant Properties
Reduces Vibration Wear on Circuit Boards
Meets FDA Requirements & Military Specifications
Electric Vehicle Conformal Coating Applications
The conformal coating services from Plasma Ruggedized Solutions can be applied to several components in electric vehicles, including engine control modules, braking control modules, drive-by-wire systems, and more. Our premium coating services protect against even the harshest environmental hazards, including:
PRS Is Your Source for Premium Conformal Coating Services
In addition to electric vehicle ECU protection, the coating services from Plasma Ruggedized Solutions provide advanced shielding for electronics in a broad range of industries. Printed circuit boards in any industry can fail if exposed to contaminants, mechanical stress, or excessive vibration. Our coatings protect PCBs, allowing them to function properly throughout the lifespan of products in industries including:
At PRS, we are passionate about developing safety and process controls, adhering to all NADCAP, AS9100, and NASA-certified engineering quality assurances. Our culture focuses on continuous improvement performance (CIP) to empower our customers and employees, driving us to provide the best quality service with clear and honest communication.
Contact PRS to Learn More About Our ECU Conformal Coating Services
Contact us for more information about our electric vehicle conformal coating services. You can also request a quote for pricing information on our coating treatments for your unique application needs.