Plasma Ruggedized Production Capabilities & Engineering Services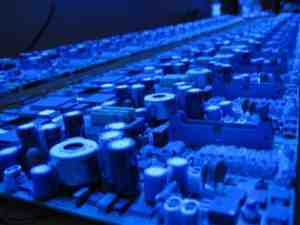 View Under UV Light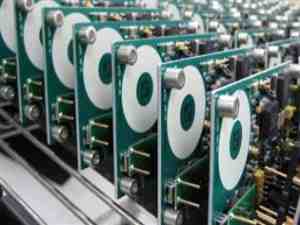 Conformal Coating Services
We offer a wide variety of services across multiple industries. Our specialized capabilities and expertise allow us to create custom ruggedized solutions for any application.
Plasma Ruggedized Solutions is a leading service provider of Acrylic/Silicone/Urethane and Parylene coatings (Polyparaxylylene). We also offer engineering expertise with large production operating labs for the application of potting/encapsulation, plasma etchback and desmear, BGA underfill, and laboratory services for printed circuit boards. Our AS9100-certified, NASA-certified and ITAR-registered production & engineering processes ensure your components are of the highest quality and meet stringent industry standards.
Learn about our production & engineering services below. Not sure where to start? Contact Plasma Ruggedized Solutions 
Conformal Coating Application & Inspection Services
We specialize in the application of acrylics/silicone/urethane conformal coating services designed to meet your specific industry goals. Better protect your electronics against corrosion, contaminants, leakage, salt, and other severe conditions with cutting-edge Blue Spark™, Kronos-10, and Kryptos-17 coating solutions.
Parylene Coating Services
Protect components, devices, and services with our perfectly uniform vacuum-deposition Parylene (Polyparaxylylene) coating services. Parylene coatings offer high chemical resistance, superior electrical properties and are the only conformal coating material that is FDA-approved for medical implantation. Protect your assemblies with a thinner, more temperature-resistant coating film that has been proven effective across a variety of industries.
Electronic Potting/Encapsulation
Our potting/encapsulation services provide a physically robust solution to protect PCBs and assemblies in challenging environments. Potting/encapsulation enhances circuit reliability by eliminating current leakage while also protecting against voltage arcs and short circuits by preventing tin whisker growth.
Coatings & Encapsulation Services for LED Displays
Our coatings & encapsulation services are designed to protect against the functional and physical degradation of components when they are exposed to challenging or harsh environments. PRS's thin film solutions for LED's and electronics offer superior protection without affecting the components' optical or light transmission properties.
Request a quote on Plasma Ruggedized Solutions' production & engineering services today or contact us with any questions you have.
3D Printing Services
Our 3D printing capabilities allow us to engineer and manufacture products, tools, prototypes, and fixtures with a laser-precision quality that surpasses conventionally manufactured parts. Efficiently produce custom, superalloy-constructed products for a wide range of high-end and lower-end applications with PRS's 3D Printing solutions.
Ball Grid Array (BGA) Underfill Services
We provide underfill services for BGA and other low-profile components designed to protect sensitive electronic assemblies against shock and vibration. Our BGA underfill services are highly adaptable and allow us to create the perfect solution for any customer requirement.
Plasma Etchback & Desmear Treatments
Our plasma etchback and plasma desmear services remove drilling residue created during the manufacturing processes of PCBs. Plasma etchback and plasma desmear processes improve circuit reliability in PCBs by promoting good electrical contact, interconnects, and copper through-plating. We also specialize in plasma etchback and desmear treatments for chemically sensitive components.
Form-In-Place Gasket Solutions
Form-in-place gasket materials are dispensed directly onto the PCBA or the PCBA housing to replace standard O-rings and gaskets. Form-in-place gaskets provide greater protection from environmental contaminants and EMI/RFI interference and nearly eliminate the possibility of gasket loss or shift. PRS offers a variety of materials designed to suit your applications' exact needs.
Removal/Stripping of Conformal Coatings
Conformal coatings may need to be removed from components for several reasons, including repair or refurbishing, failure analysis, functional interference caused by the coating, or incorrect coating application. Using a variety of methods, including solvent-based, physical and plasma coating removal, we can safely and effectively remove conformal coatings from your PCBs.
Request a quote on Plasma Ruggedized Solutions' production & engineering services today or contact us with any questions you have.
Design, Prototyping, & Engineering Services
We offer a variety of engineering, design, and prototyping services to help optimize your components and assemblies, such as conformal coating for EMI/RFI interference shielding and potting/encapsulation processes. We can assist with everything from materials selection and circuit board layout design to the assembly process and more.
Testing/Screening & Laboratory Services
Our in-house testing, screening, and laboratory services ensure the highest quality for all coated, potted, and encapsulated parts. We can run tests before, during, and after the coating process to check for several factors that could negatively affect the functionality and performance of treated PCBs and assemblies.
Advanced 3D Printing Services
Our Advanced 3D printing services allow us to engineer and manufacture products, tools, prototypes, and fixtures with precision quality that surpasses conventionally manufactured parts. We also offer full subsystem and system assembly and test services, as well as environmental testing services on 3D printed products. 3D printing allows us PRS to maximize the quality of your parts by using superalloys and other metals 
Advanced Molding Services
Create greater compatibility between your PCBs and our precision-designed molds with our Advanced molding services. PRS can create custom molds designed to your specifications. Our process is performed with 3D printers and EMC machining assets. Key benefits include design flexibility, color options, in-house design testing and more.
5-axis CNC Milling Services
Our team of engineers utilize our in-house Haas UMC-750SS 5-axis CNC milling machine to create precision-complex components from aluminum, stainless steel, titanium, and more. Capabilities include Complex Bodies & Housing, Precision Machined Parts, Intricate Assemblies and Prototype Development & Testing Capabilities.
Polyurethane Conformal Coatings
Our Polyurethane PCB conformal coatings  are available in single/two component formulations and provide excellent resistance to humidity and a wide range of chemicals. Our specialized polyurethane PCB and urethane resin (UR) conformal coatings capabilities are ideal for aerospace applications or where exposure to fuel vapors is a concern.
Form-in-Place Gasket Solutions
Plasma's Form-in-place gasket services are designed to offer better protection for PCBs and other electronic assemblies against contaminants and EMI/RFI interference. Form-in-place gaskets are designed to take the place of conventional o-rings and gaskets and can reduce our customers' overall manufacturing costs and the potential for product failure.
Testing/Screening & Lab Services
We offer laboratory analyses for in-process products, failures and field returns in addition to electrical and software testing services. Our in-house Testing/screening & lab services include:
Environmental Stress Screening
Ionic Testing
Hi-Pot/Continuity Testing
Cross Sections
Two-Dimensional X-Ray Diffraction
Equipment List
We have some of the most technologically advanced equipment available to perform our conformal coating and potting/encapsulation services. Our state-of-the-art facilities are among the finest in the industry.
Contact Plasma Ruggedized Solutions for Conformal Coating Services, FIPS Compliance, and More
Plasma Ruggedized Solutions is the industry leader in potting, encapsulation, and conformal coating services for PCBs and electronic assemblies. PRS works across industries, providing solutions to a variety of applications.
Request a quote today or contact us to learn more.