Ruggedized Medical Equipment Coating Services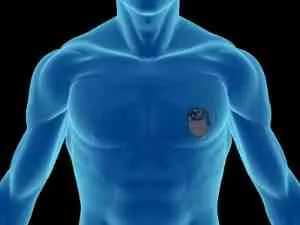 Conformal coating for pacemakers and other implantable medical devices.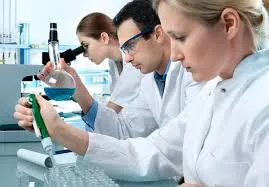 Biocompatible coatings for medical devices
Implantable medical devices and prosthetics require biocompatible coatings to ensure proper performance and patient safety and comfort. Non-implantable medical equipment requires coatings that protect against environmental factors and the rigors of day-to-day use. All medical equipment is subject to strict quality control standards, as are the coatings these devices require. 
Plasma Ruggedized Solutions (PRS) provides biocompatible coatings and other specialized coating, potting, and encapsulation for medical devices of all shapes and sizes. Our thin-film deposition capabilities enable us to produce coatings that are just a few microns thick but still provide protection against bodily fluids, temperature changes, vibration, shock, and constant cycling.
Please contact us to discuss your medical device coating application needs.
Bio-compatible Medical Device Coatings
PRS uses chemical vapor deposition to apply parylene (polyparaxylylene) coatings as thin as 10 microns (±2 μm). As a non-toxic, FDA approved conformal coating, Parylene is an ideal coating material for implantable medical devices. It is a thin film material by nature and can be effective at thicknesses less than one mil. As it is naturally antimicrobial, parylene also protects against bacterial attacks. It is the only thin-film material that can take an abrasive load and still function at full capacity. Parylene adds virtually no weight to coated components, and provides a formidable barrier against an array of environmental threats, making it perfect for the harsh chemistries encountered inside the human body.
Parylene is not right for every project. Plasma Ruggedized Solutions can provide other conformal coating, potting, and encapsulation products that provide exceptional medical-grade performance. We will work with you to determine the best material for your application. 
Antimicrobial Medical Coatings
Due to technological advancements, medical procedures have posed extra challenges for infection control. The benefits of antimicrobial coatings for ruggedized medical equipment include mitigating healthcare-associated infections. Additional benefits of antimicrobial coating include continual protection against microbes, offering a cost-effective solution to hospital-acquired infections.
Implantable Medical Device Coating Case Study
A well-known medical company approached Plasma Ruggedized Solutions regarding an implantable pacemaker device. The company had a shortage of the electronic components used in the pacemaker and could not keep their supply house stocked. Read the case study for mor information.
Medical-Grade Coating Applications
We have provided ruggedized coatings for all types of medical devices, including:
Implantable hearing devices (cochlear implants, etc.)
Pacemakers, mechanical valves & other implantable heart monitoring devices
Prosthetics & electromechanical "smart" prosthetics
and many other products
Both implantable and non-implantable medical devices must be able to withstand shock and vibration, temperature changes, bodily fluids and other moisture, and constant cycling. Our encapsulation, potting, and conformal coatings will keep your medical equipment operating at full capacity in any conditions, with minimal added weight.
Conformal Coating Compliance Standards
All of PRS' coating, encapsulating, and potting services are performed in Class 2 10/ISO cleanrooms; with air filtration to 20,000 ppm, our facilities are almost cleanrooms themselves. All parts are inspected and cleaned upon arrival, baked to remove any excess moisture, and given a special plasma etchback treatment to improve the coating material's adhesion to the substrate. As needed, additional processes can be performed to give the coating the special characteristics or finish it may require.
We are  AS9100, ISO 9001:2008, and RoHS compliant. We utilize low-VOC count materials and environmentally friendly treatment, cleaning, and disposal practices to make our operation as "green" as possible.
Discuss Your Medical-Grade Coating Service Needs with Us Today
Plasma Ruggedized Solutions is your #1 source for potting, encapsulation, and conformal coating services for medical applications. Request a quote today, or contact us to learn more.