FIPS Level 4 Compliant Production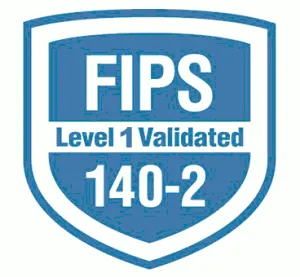 FIPS capabilities will protect your products—and the data stored in them—from potential theft or information probing For the secure protection of high-security information, Plasma Ruggedized Solutions offers Level 1-4 Federal Information Processing Standards (FIPS) compliant services to prevent your data from being access or shared.
Additionally, our Kryptos-17™ Epoxy Resin Potting Material is specifically designed to meet the physical security requirements of FIPS 140-3 and FIPS 140-4 for encapsulating materials in both indoor and outdoor applications. Our FIPS capabilities will ensure that your hardware meets or exceeds FIPS compliance certification standards for physical security. We also offer guidance in FIPS compliance and support throughout the certification process.
For specific questions regarding our FIPS-compliant processes, please contact us online!
FIPS Level 4 Compliant Capabilities
Plasma Ruggedized Solutions (PRS) is one of the industry's highest-volume producers of FIPS-approved products. Our FIPS capabilities will protect your products—and the data stored in them—from potential theft or information probing. Our conformal coating, potting and encapsulation services prevent access to data stored in the treated assemblies; special measures can be taken to ensure that further tampering results in the destruction of the product.
Based on the security level your devices need, we have numerous solutions for protecting your assemblies and circuitry. Our FIPS capabilities include systems that:
Show evidence of a security break-in or attempted break-in
Prevent physical break-ins
And/or respond to these break-in attempts in a number of ways
FIPS-Certified Services
Plasma Ruggedized Solutions offers protective PCB conformal coating solutions for protecting your PCB assemblies from dust, corrosion and contamination. Our conformal coatings are compatible with all components on the PCA or PCB and applied on a case-by-case basis for optimal coatings.
Our electronic encapsulation and potting will protect the assembly from unauthorized entry, modification, and reverse engineering. Additionally, our FIPS-compliant potting and encapsulation services protect assemblies from harsher environments, tin whiskers and extend the lifespan of your PCBs.
We can provide custom cyber security coatings to eliminate potential malware intrusions for workstations, computer storage, IoT devices and more. Our firewall hardware protection barriers and cyber security coatings are uniquely designed to prevent hardware breaches for your specific applications.
FIPS-Certified Kryptos-17™ Epoxy Resin Potting Material
For applications that require increased operational protection, our new, proprietary Kryptos-17™ Epoxy Resin Potting Material is formulated to deliver better overall properties than available "standard" epoxy resin potting materials. Kryptos-17™ Epoxy Resin Potting Material mitigates electrical malfunctions and system failures while providing chemical, vibration and corrosion-resistant electronic assembly protection. The Kryptos-17™ Epoxy Resin Potting Material is formulated by our own chemical engineers to ensure we meet or exceed FIPS compliance certification standards.
Why is The Level 4 FIPS Certification Important?
FIPS compliance is an industry-regulated standard created by the U.S. National Institute of Standards and Technology to certify a minimum level of cryptography for encryption modules used in the U.S. federal government. Government systems heavily utilize cryptography for protecting data in circuit boards and additional assemblies in order to securely store information and prevent information from being extracted from a device. Each level of FIBS certification represents different FIPS requirements as they apply to different types of technologies. By holding our PCB conformal coating, potting and encapsulation processes to the same standards available, Plasma Ruggedized Solutions ensures that your circuit boards and assemblies will be free from unauthorized access or tampering.
FIPS Levels 1 & 2 Compliance
PRS' conformal coating and encapsulation processes for Level 1 and Level 2 FIPS compliance show physical evidence of system tampering while making it extremely difficult to successfully infiltrate the coated or encapsulated product.
FIPS Levels 3 & 4 Compliance
Our Level 3 and Level 4 FIPS electronic encapsulation and potting processes create even thicker protective barriers, making it all but impossible to physically tamper with the product in question. Our FIPS capabilities can also be used to protect products from reverse-engineering.
FIPS Compliance Certification & Testing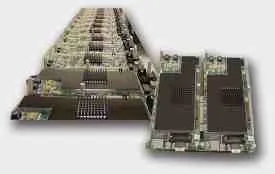 To help you achieve FIPS compliance certification, Plasma Ruggedized Solutions will work with you from the beginning of your design and manufacturing processes. For our security systems to provide optimal protection, it is important that your product designs include allowances for the necessary treatment materials. Our expert team will provide design assistance from start to finish, working with your product engineers to ensure superior hardware and data protection for FIPS compliance. We also offer FIPS services for ready-made and off-the-shelf assemblies.
As part of our FIPS services, we also offer in-house testing to ensure proper functionality before and after the encapsulation, coating, or potting process. Most products requiring Federal Information Processing Standards compliance are sensitive to handling and physical tampering; we test them to guarantee the compatibility of the process with the assembly's design.
FIPS-Certified Production: Industries Served
PRS offers superior FIPS capabilities for any industry or application where the system and data security are of paramount importance. These include but are not limited to:
Military applications
Banking
Airport security systems
network communications
Automotive & many others.
Our FIPS-Certified Processes
We design each of our FIPS conformal coating, potting and encapsulation services to match the unique requirements of each product we work with, creating solutions that include the ideal materials and physical characteristics for the application at hand.
Our customers' parameters often include strict dimensional and quality specifications—we will develop a design for the product, then evaluate this design with the client. Following client approval, a first article is completed and the finished product is tested for FIPS compliance, physical integrity, proper functionality, and numerous other factors. Further design adjustments are made and tests performed as needed until an ideal, customer-approved, FIPS-compliant product is produced.
Plasma Ruggedized Solutions also supports the design, engineering, manufacture, and supply of built-in response systems for higher-level products. These built-in systems help increase the security and overall FIPS ratings of the products in which they're implemented.
FIPS 1-4 Capabilities And Applications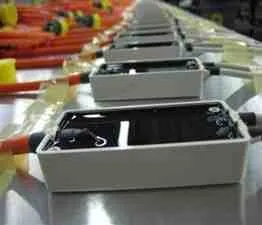 At PRS, we are constantly working to further improve our FIPS capabilities. This process of continual improvement allows us to reach higher levels of FIPS compliance certification for our electronic encapsulation, potting, and conformal coating services.
Plasma Ruggedized Solutions is moving forward with new designs for next-generation responsive systems and destructive systems, as well as software programs that will be compatible with, and complementary to, the physical protection aspects of our FIPS capabilities. Advanced-level hardware designs we're currently developing include:
Tripwire or break-wire data deletion systems
Temperature-responsive systems
Systems to withstand or respond to chemical attacks
and much more
Contact Plasma Ruggedized Solutions for Your FIPS Compliance Needs
We are industry leaders in FIPS compliance. Request a quote or contact Plasma Ruggedized Solutions to discuss our FIPS potting and electronic encapsulation services and conformal coating services