Engineering, Design & Prototyping Services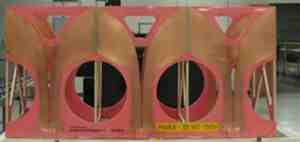 Conformal Coating - EMI/RFI Interface Shielding Antenna Application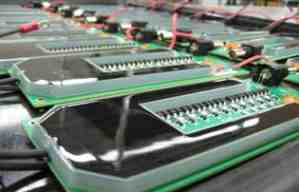 Potting and Encapsulation Services - Encapsulated Board
Prevent Interference With EMI / RFI Encapsulation Services
EMI / RFI shield engineering, design and prototyping processes help ensure that your potting and encapsulations achieve optimum effectiveness. Plasma Ruggedized Solutions (PRS) offers in-house engineering, design, and prototyping services to help you produce the best potting and encapsulation for your application. Our team of experts utilize CAD/CAM, 3D printing and CNC capabilities while overseeing every stage of the encapsulation process. This allows us to create custom encapsulations designed to maximize the effectiveness of your components. Additional services provided by PRS include EMI/RFI interference shielding as well as product designs that meet Federal Information Processing Standards (FIPS) compliance.
Learn more about our specific design and prototyping information below. Not sure where to start? Please Contact us or Call us to discuss your application needs.
The Importance of EMI / RFI Protection
Electronic and communication devices produce radiation at various wavelengths within the electromagnetic spectrum. PCBs and other communication and safety devices can be affected by signals from other devices in a circuit or device, resulting in incomplete data transmissions. EMI/RFI shielding via potting and encapsulation may assist with blocking unwanted electromagnetic disruptions. EMI can be Conducted, Radiated, Capacitive and Magnetic.
Types of EMI
EMI is classified according to interference duration, with different EMI impacting devices differently. Categories of EMI include:
Continuous Interference
Pulse, Intermittent or Transient Interference
Repetitive Interference
Random Events
Narrowband & Broadband Disturbances
Our EMI/RFI Material Selection Prototyping & Design Process
Plasma Ruggedized Solutions' EMI/RFI interference shielding design services will help you address potential issues with your product's design regarding EMI and RFI interference. Our technical review and input of your PCB design during the Development stage will help produce the best potting and encapsulation process for your components. Our skilled engineers then determine the most efficient assembly method for your encapsulation application. We will then create customized solutions to help protect your assemblies from this interference. We can assist you in selecting the ideal materials for your design, both for the construction of your product and for the encapsulation it will receive.
Start a Projectwith Plasma Ruggedized Solutions today!
EMI / RFI Encapsulation Benefits
With the expansion of 5G technology, microprocessors and external sources that cause electromagnetic interference, it is imperative to create a barrier between a circuit and its neighbors. A properly applied and tested EMI / RFI encapsulant can optimize your components and minimize or reduce interference. Potting solutions can be far superior to a mechanical method for blocking rogue radio waves. Additional advantages of EMI / RFI encapsulations include:
Fewer Jammed or Distorted Signals
Reduced Power Fluctuations & Outages
Increased Lifespan of Electronic Systems
Improved Component Performance
Less Risk of Electrical Shock
Benefits of EMI / RFI Interference Shielding
Plasma Ruggedized Solutions can engineer and manufacture products, tools, and fixtures in-house to support our engineering, design, and prototyping services. We can add form-in-place gaskets to your products' housings, spray-able coatings directly on the PCBs, or a wide variety of other solutions to maximize your products' resistance to EMI/RFI interference. Many of our EMI/RFI interference shielding solutions are electrically conductive, and are therefore typically applied to product hardware and not on the circuit boards themselves. However, we offer several unique insulative encapsulation methods that can be applied over our standard coatings to directly protect PCBs from interference, including:
Design Services with Solidworks and CNC Machining
Plasma Ruggedized Solutions can work with you from the pre-design stages of your product onward to help determine spacing requirements, ideal material types used in the assembly, component configuration, and more. Our PCB engineering services can provide cost savings when we are included in the pre-design stage. During this phase, we can identify where to locate components, what spacing is needed, and what materials need to be procured. Plasma Ruggedized Solutions can assist with circuit board layout, material thickness and solder mask considerations, and other elements of your design. Our design capabilities also include identifying points of failure for additional design efficiency.
Contact us to discuss how Plasma Ruggedized Solutions can help design your PCB.
Why Choose Plasma for EMI / RFI Shielding Services
We can work with you from the beginning of your design processes to help engineer the best possible products for your application. Benefits of Plasma Ruggedized Solutions EMI / RFI shielding services include:
Cost Effective
Easily Integrates With Your Design
High Volume Production options
Multiple Material Options
Improved Design Efficiency
Prevent Tampering
Parylene Whitepapers from Plasma Ruggedized Solutions
Interested in learning more about how Parylene can apply to your industry? Plasma Ruggedized Solutions has published several whitepapers that you can read to learn more about Parylene, its applications, and more. Read our whitepapers today.
Contact Plasma Ruggedized Solutions Today for Potting & Encapsulation, FIPS Compliance, and More
Plasma Ruggedized Solutions is the industry leader in FIPS compliance and potting & encapsulation services. PRS works across industries, providing solutions for a variety of applications. 
Request a quote today, or contact us to learn more about our engineering, design, and prototyping services.