Conformal Coating Services for Automotive & Trucking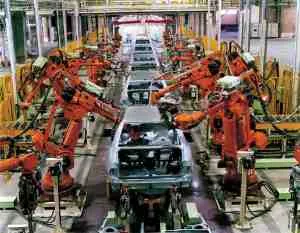 Conformal Coatings for the Manufacturing Industry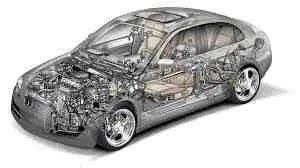 Automotive Conformal Coatings
The global automotive industry is creating vehicles that are mobile communication platforms.  Thus, they have become dependent on sophisticated electronics and software systems.  This is especially true of semi trucks, as trucking companies use ECMs (electronic control modules) to monitor a variety of driving and environmental factors to optimize their loads and minimize fuel use. Because driving conditions can change greatly from day to day (and state to state for long haul truckers), the electronics in these vehicles must be protected against the elements.
Plasma Ruggedized Solutions (PRS) specializes in Plasma treatments, potting, encapsulation, and conformal coating services. Our engineering services can shield sensitive automotive electronics against the harshest environments. For cars, trucks, and rail transport, PRS provides customized protective conformal coating application services that keep electronics and associated systems operating. Our conformal coating services keep product performance requirements at a high MTBF (Mean Time Between Failure). 
Durable, Dependable Protective Conformal Coating Services for Any Application
Minimizing size and weight is essential in today's automotive manufacturing arena. Thus, PRS' engineering team provides custom conformal coating application services which protect automotive electronics and systems against numerous hazards, including: 
Heat
Cold
Humidity
Shock & vibration
Complete Protective Conformal Coating Services
PRS features Class 10/ISO 2 cleanrooms for all processing; our facilities are practically cleanrooms themselves, with air filtration to 20,000 ppm. All parts are inspected and cleaned upon arrival, and baked to remove any excess moisture. A critical engineering and service feature is our proprietary plasma etchback or surface treatment that ensures maximum adhesion of the coating material.
PRS holds AS9100, ISO 9001:2008, COMSEC, ITAR, RoHS, and FIPS compliance. PRS uses low-VOC count materials and environmentally-friendly treatments, cleaning, and disposal processes to make both operations as "green" as possible.
Excellence in Action
An example of the benefits of our potting, conformal coating, and encapsulation services comes from one of the world's largest manufacturers of garbage trucks. Snow and ice penetrated 20,000 of their trucks' electronic control module (ECM), preventing the modules from gathering and transmitting any information. The ECMs read this lack of info as a performance issue and, consequently, shut down the engines. 
Coming out of the factory, the ECMs were given no sort of environmental protection. When the manufacturer turned to PRS for assistance, we quickly developed an effective potting solution and turned around all 20,000 modules in just six weeks.
Contact Plasma Ruggedized Solutions Today for Conformal Coating Services
If your assemblies are going to be subjected to similar environmental threats, contact Plasma Ruggedized Solutions. Request a quote for potting, encapsulation, or conformal coating services you need, or contact us to learn more.