Conformal Coating Services for Aerospace & Defense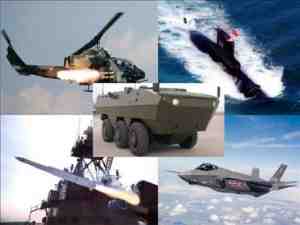 Conformal coating for the defense industry.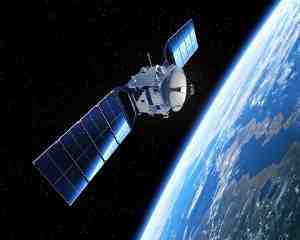 Conformal Coating for Aerospace & Defense
Products and systems manufactured or processed for aerospace or defense purposes must meet some of the world's toughest standards and regulations. The equipment and devices used in these industries often stretch the rules of physics to achieve their goals, and as such, there's no room for error in any process that goes into creating these products.
At Plasma Ruggedized Solutions (PRS), we specialize in Plasma treatments, potting, encapsulation and conformal coating services for these kinds of difficult applications. We focus on aerospace/defense projects that fall into the C4ISR category: command control, computers, communications, intelligence, surveillance, and reconnaissance. C4ISR applications require the highest performing materials and engineering solutions. PRS takes pride in our ability to meet or exceed these requirements.
Learn more about our conformal coating services, industries served and certifications below or contact us to learn more about our conformal coating offering for C4ISR applications.
Conformal Coatings for the Toughest Applications
PRS works with the leading aerospace and defense OEMs, including Aerojet, Boeing, Raytheon, Northrup Grumman, GE, and Lockheed-Martin. Line operating devices may experience extreme temperatures and extraordinary shock and vibration, among other challenges. Given the challenging environmental threats our clients face, PRS works to determine the best conformal coating methodology and material choices for the specific application need.
Services for Advanced Aerospace & Defense Sensor Systems
Over the years, we have provided encapsulation, potting, and coating for all types of advanced sensor systems and applications, including:
Fighter jets & other high performance aircraft
Drones & other UAVs
Satellites
Underwater craft
Unmanned Underwater Vehicles (UUV's)
Missiles & rocketry
Radio & radar devices
Benefits of PRS's Conformal Coating Services
Conformal Coatings For Aerospace & Defense
Conformal coatings provide a uniform, pinhole free circuit board coating that allows for complete protection from moisture and impact. Our NADCAP, AS9100 and NASA-certified conformal coating services meet FDA requirements and military specifications. Additional benefits of our conformal coating process include:
Advanced Thin film applications (angstrom level) than other coating processes
Excellent mechanical and thermal-resistant coating materials
Water, chemical and corrosion-resistant properties
Reduces vibration effect for circuit boards
Plasma Ruggedized Solutions also offers conformal coating removal and stripping services.
Additional Conformal Coating Services for Aerospace & Defense
We have the experience and the engineering expertise to provide Plasma treatments, potting, encapsulation, and conformal coating services that will keep systems operating in all types of challenging environments. 
Plasma Treatments For Aerospace & Defense
Plasma desmear and etchback PCB treatment services remove the residues left behind following circuit board manufacturing drilling processes. These treatments ensure circuit reliability in PCBs by promoting good electrical contact between their interconnects and their copper through-plating. Additional benefits of plasma treatments include:
Safe & environmentally friendly
Does not create hazardous waste
Bi products are 100% safe for disposal
Potting and Encapsulation Solutions
This process encapsulates an electronic assembly with a compound to protect the components from shock and vibration, corrosion, and contaminants such as dust, moisture, chemicals and security threats, such as tampering or reverse engineering. Added features include:
Enhance circuit reliability
Protection against voltage arcs & short circuits
Prevents the formation of tin whiskers
Conformal Coating Quality Certifications
At Plasma Ruggedized solutions, we ensure that your conformal coating provider meets industry production and safety standards while offering you the highest quality products available.
PRS holds AS9100, ISO 9001:2008, COMSEC, ITAR, RoHS, and FIPS compliance. These certifications indicate that we hold our conformal coating, potting and encapsulation, underfill and plasma treatment processes to the highest industry standards.
PRS uses low-VOC count materials and environmentally friendly treatments, cleaning, and disposal processes to make both operations as "green" as possible. Through our sustainable, green operations we have reduced single-use materials by 20% and rely on 95% recycled metals in our manufacturing processes.
Cleanroom Capabilities
PRS features two Class 10/ISO-2 cleanrooms for all processing; our facilities are practically cleanrooms themselves, with air filtration to 20,000 ppm. All parts are inspected and cleaned upon arrival and baked to remove any excess moisture. A critical engineering and service feature is our proprietary plasma etchback or surface treatment that ensures maximum adhesion of the coating material. 
Named to Top 5 A&D Companies to Watch by Aviation Week
In 2013, Northrup Grumman Aerospace Division recognized our expertise in conformal coating services, naming us one of the Top 5 A&D Companies to Watch at Aviation Week's Aerospace and Defense Programs Conference. This distinction was well-earned. PRS provides conformal coating services for the ejector seat system on the Northrup Grumman F-18 fighter jet. All deliveries were affected either on time or ahead of schedule with 100% quality for 16 consecutive quarters.
Conformal Coating Formulated Materials
Plasma Ruggedized offers a unique arrangement of RoHS and REACH Compliant, UL Compliant and ISO 10993-Compliant coating solutions based on your specific industry needs. Our conformal coatings Blue Spark™ Parylene Dimer offers a high-performance film that is visible in UV light for convenient inspection while yielding excellent chemical, electrical and physical properties. Our Parylene C Dimer, PRS XY-C™ Dimer presents the same high performance, high purity characteristics as Blue Spark™ without the added UV tracer material.
Additionally, our Kryptos-17™ Epoxy Resin Potting Material is available for operational protection and provides a better-finished product with greater reliability than other electronic potting materials. Our line of Underfill materials, including the state-of-the-art Kronos-10™ protects your PCB from the thermal dissipation of BGA, LGA and other like componentry that create and emit significant heat signatures.
Contact Plasma Ruggedized Solutions Today for Parylene Coating Services and More
Plasma Ruggedized Solutions is the leader in potting, encapsulation, and conformal coating services for aerospace and defense products. Request a quote today or contact us to learn more. You can also read a series of whitepapers about the importance of Parylene, including its relevance to the defense industry.