Mil-Spec Rugged Encapsulation of Computers and Components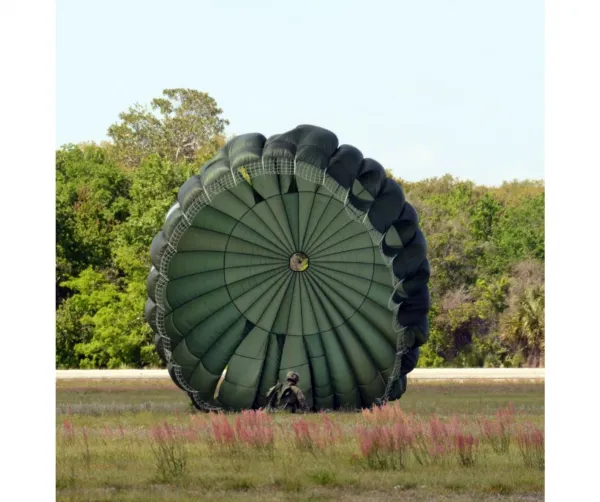 A military customer approached us requesting rugged encapsulation for wearable technology. They designed the products for a specialized operation involving HALO (High-Altitude, Low-Opening) parachute jumps and prolonged submersion in a high salinity environment. 
Technical Situation
The wearable technology included a computer designed for wear as a backpack and wrist keyboard. Their computer and keyboard needed to withstand the impact of someone jumping from 85 feet into the ocean and the pressure of diving 60 feet underwater. They also needed the technology to withstand prolonged saltwater exposure without affecting its usability. Other requirements included MIL-SPEC and FIPS compliance. 
Our customer approached us on a Friday morning with the expectation of receiving a product that met all their requirements by the next business day. They presented us with a drawing but did not specify the location of the connectors and sensitive components requiring rugged encapsulation.
Solution
We flew in our team to work over the weekend to meet the tight turnaround. Our engineers reviewed the drawing and computer and keyboard samples to identify the components and determine which were most vulnerable to impact, pressure, and exposure.
We used our standard processes to encapsulate the computer and keyboard parts following FIPS compliance and MIL-SPEC requirements. Environmental product testing included full submersion to ensure a watertight seal. The team also used a special table that vibrates over 6 million times over a few days to ensure a product is ruggedized for protection against shock and vibration.
Benefits
Within 72 hours, our team turned around a solution that met our client's exact requirements.  Even under tight time constraints and with no beforehand knowledge of the product, we successfully identified the challenges and delivered a solution. We accomplished this while also meeting the performance requirements and stringent industry standards of one of the most demanding military branches.
Months later, we received confirmation that the ruggedized computer equipment performed as needed in the highly specialized operation.
The Experts At MIL-SPEC Potting and Encapsulation
Plasma Ruggedized Solutions has a team of experts ready to handle any engineering challenge. We've perfected our potting and encapsulation techniques to meet the most stringent industry standards and hold AS9100, ISO9001, COMSEC, ITAR, and RoHS certifications. Our team is dedicated to quality and prides itself on being a diversified global leader in conformal coatings and ruggedized encapsulation. Contact us to learn more about our services.