Choose Plasma Ruggedized Solutions For Sustainable, Green Operations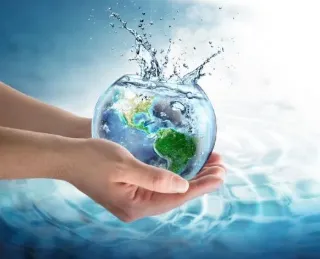 Reduce, Reuse, Recycle
The importance of maintaining environmentally friendly manufacturing operations is imperative for reducing waste and contributing to a more sustainable ecosystem. At Plasma Ruggedized Solutions, we have remained committed to a sustainable environment, as evidenced by our Reduce, Reuse and Recycle manufacturing processes. Our NADCAP, AS9100, and NASA-certified processes strategically eliminate damaging solvents, packaging material and wasteful products. As a result, we proudly, successfully and continuously reduce single-use materials, wastewater, VOC emissions and more.
Keep reading to discover how our Production & Engineering Services have had a meaningful impact on the environment, or Contact Us today for more information on our custom ruggedized conformal coating services.
Green Manufacturing Processes
The implementation of additive manufacturing to our processes has greatly reduced single-use materials/plastics, while our internal closed-loop zero discharge water filtration systems have reduced on wastewater. In fact, by utilizing Plasma equipment in processing PCBA's and bare boards, we eliminate over 1,000 lb. of VOC emissions and over 60,000 gallons of wastewater per year. By adding parylene to our wet etching processes, we reduce the need for additional chemicals to terminate the chemical vapor deposition reaction. This reduces chemical waste generated by 8.6% per year as an alternative to wet coatings. Additionally, we utilize VOC-exempt solvents as much as possible to reduce what would be harmful to the environment by 74% per year. Solvent-less materials are substituted when possible to reduce VOC emissions by 5% per year as well.
Sustainable Manufacturing Practices, Measurable Impact
Our Reduce, Reuse and Recycle manufacturing process has reduced a number of contaminants from being unnecessarily discharged into the environment. Some impressive statistics include:
We have reduced single-use materials by 20%
We have reduced wastewater to 20k gallons annually
95% of our packaging materials are recyclable
50% of our annual Isopropyl Alcohol usage is recycled
95% of metals used in manufacturing is recycled
Health and Safety Manufacturing Considerations
Plasma Ruggedized Solutions continues to operate with environmental compliance in mind by ensuring proper hazardous waste and VOC reporting protocols are executed properly. We train every employee to ensure proper health and safety protocols are maintained. Additionally, we supplement with EHS consultants—an established leader in environmental stewardship—to remain at the cutting edge of environmental and health, safety and ethical practices. We know that by investing in protecting our employees and choosing the highest quality materials, we can continue to deliver the safest and more eco-friendly products and services to our customers.
Why Choose Plasma?
Plasma Ruggedized Solutions is the industry leader in FIPS compliance, potting & encapsulation, and conformal coating services. Plasma Ruggedized Solutions works across industries, providing solutions for a variety of applications. While our state-of-the-art material application concepts are constantly evolving, we have always operated on four major structural pillars:
1. High-quality NADCAP, AS9100 and NASA-certified engineering services.
2. A constant drive for developing process and safety control.
3. A quality first/customer-centric mentality centered on open and honest communication.
4. Continuous improvement performance (CIP) culture for the empowerment of both our customers and employees.
Contact Plasma For Sustainable Manufacturing And Coating Services
Contact us for more information on our full sustainable service offering online.