Ball Grid Array (BGA) Underfill Services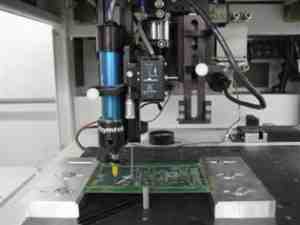 CNC Machine Ensures Accuracy and Repeatability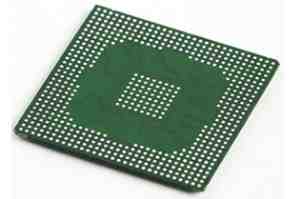 BGA Chip
Plasma Ruggedized Solutions can underfill any Ball Grid Array (BGA) components, using a variety of encapsulant materials. Our BGA underfill service protects sensitive electronics assemblies against damage from dropping and other impact hazards. Cell phones, digital cameras, and other equipment that may frequently be dropped knocked around or otherwise unintentionally subjected to severe shock and vibration benefit greatly from this process. The underfill procedure provides a strong mechanical bond between the BGA component and its connection to the circuit board, protecting the solder joints from physical stress. The underfill material can also aid in heat transfer (CTE) between the BGA component and the board, and in some cases can even serve as the primary heat sink for the component.
Manual and Automated Underfill Processes
We offer manual and automated underfill processes to give our customers the best possible service. We will help determine which components of your electronic assembly are potentially sensitive and in need of underfill. We work closely with our materials suppliers to deliver the best available options, and we'll help select the ideal materials for your particular specifications. Our underfill application and curing processes are incredibly adaptable to the needs of the project at hand, and can be adjusted and readjusted until the perfect process for your application is arrived at.
Most underfill materials are re-workable, so it is possible for our customers to repair and replace component parts should they fail in the field. The ultimate end goal of our BGA underfill process is to reduce the operating stresses on the unit assemblies, reduce the overall processing time required, and reduce manufacturing costs.
Applications of BGA Underfill Processes
Plasma Ruggedized Solutions' underfill processes are applicable to a number of products, in addition to BGA components. We also offer underfill services for LGA (land grid array) devices, to account for packaging density and chip scale considerations; CSPs (chip scale packages) to prevent damage due to weight, shock, vibration, etc.; as well as underfill for chip-on-chip devices, quad flat packs, no leads, and many, many others.
Our BGA underfill process primarily utilizes epoxies as the coating substance, though acrylic and silicone materials are not uncommon as well. Our specialized process employs made-to-order materials in a frozen state that minimizes the possibility of contaminants and unwanted variations in the material. These uniquely contained materials are ideal for the precise application requirements of the underfill process.
As more electronic devices utilize underfill packaging in their manufacture, Plasma Ruggedized Solutions' continues to be your leading source for BGA underfill services. Contact Plasma Ruggedized Solutions today to learn more about our BGA underfill processes.
Contact Plasma Ruggedized Solutions for BGA Underfill Services
Plasma Ruggedized Solutions is the industry leader in BGA underfill and conformal coating services. PRS works across industries, providing solutions to a variety of applications. 
Request a quote today, or contact us to learn more about our ball grid array underfill services.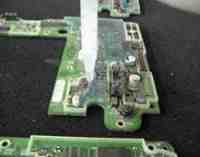 Plasma Ruggedized Solutions is a diversified global technology leader in the engineered application of advanced coatings and encapsulants