Cleanroom Capabilities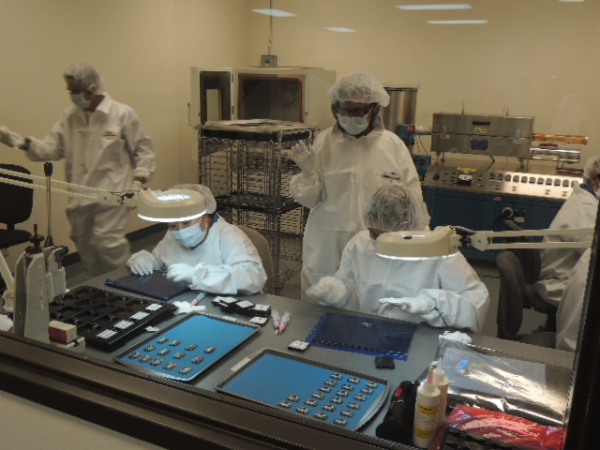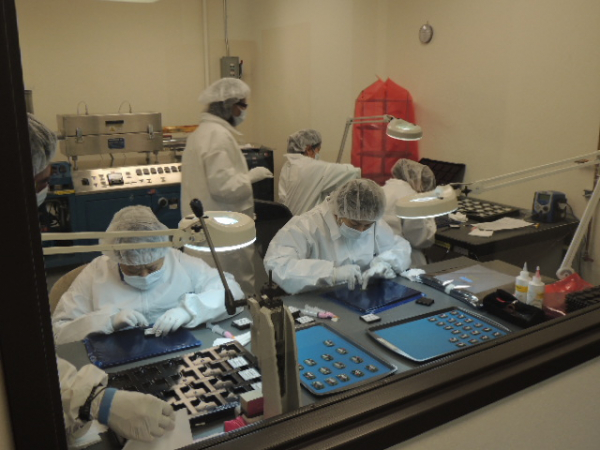 Plasma Ruggedized Solutions recently added a Class 10,000 unit cleanroom capability (per ISO 14644-1) which allows us to process customer parts in an extremely clean, controlled environment.
Cleanrooms control air quality and the level of debris and particulates that are present in the chamber. Cleanrooms are required for the production of medical grade equipment, military/aerospace assemblies, and products for many other industries that require high levels of cleanliness. Using our cleanroom allows Plasma Ruggedized Solutions to complete our processes with a guaranteed extremely low level of possible contaminants.
Plasma Ruggedized Solutions' cleanroom chamber is portable; it can be used in conjunction with any of our available services to ensure high air quality and minimal contamination for masking, coating, plasma, and other processes we offer. The 20' x 20' x 10' chamber is large enough to accommodate any of our machinery, and we've added sealed barriers and other upgrades to improve its already outstanding level of cleanliness.
Plasma Ruggedized Solutions' cleanroom gives us the ability to work on projects in an ultra-clean environment. The cleanroom's constant filtration system runs air through a multiple-filter system, which includes two pre-filters and a HEPA-grade filter, before pumping it into the work chamber. This creates a pressurized clean-air environment, with a constant outward displacement of contaminated air and any airborne particles.
Our cleanroom system gives us a unique advantage for the production of parts for a number of specialized industries. Contact Plasma Ruggedized Solutions for more information about our cleanroom capabilities and how they can be put to use on your next project.
Contact Plasma Ruggedized Solutions Today for Conformal Coating Services and More
Plasma Ruggedized Solutions is the industry leader in potting & encapsulation and conformal coating services. PRS works across industries, ready to provide a solution for your need. 
Request a quote today, or contact us to learn more.