Recent evaluations of PRS' performance at the Tier 1 level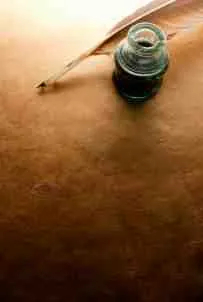 "Wow…what a grand effort by Plasma to turn this order.  I really appreciate the response by the Plasma team.  Thank You Very Much!  We are processing the units into final test and inspection." (OSI Electronics).
"PRS being such a solid vendor to Palomar you are as solid as a rock, with a 100 percent on time with shipments and quality is top notch.  You are the easiest vendor to work with."  (Palomar Display).
"Excellent!  We appreciate the hard work and flexibility from Plasma over the past few weeks.  Order processing, production and shipments have been very smooth, and I'm not aware of any quality issues.  Please pass this message on to your team." (Plexus, WI).
"You have honestly surprised me by getting this done this quickly and you cannot know how much this helps us here." (MCS).
"We are pleased with the service and flexibility that PRS is providing.  This is truly a critical build for the RO division of Astrodyne, we appreciate the efforts of all parties involved." (Astrodyne).
"You have been on this order like white on rice and I am immensely grateful that you're on top of it!" (Lin Engineering).
"WSO welcomes the opportunity to deliver 100% quality and on time delivery performance during this period. Congratulations to you and your team for a job well done. Thank you for being committed to on time delivery efforts, as well as, quality processes that yield quality products to WSO." (L3 - Communications).
"Thank you and your team so very much for your hard work in getting these assemblies to us!!!   It was well appreciated and will not be forgotten!." (Murrietta Circuits).
"Plasma Ruggedized Solutions did such a good job on the 150 Boards you touched up for us." (Simco-ION).
"Congratulations to the Plasma Team 100% on time and quality reporting during the first Quarter 2012. Please share the Q1 results and our thanks to your team for helping us meet our commitments to our management and customers with optimum performance during this period." (L-3 Communications).
"Thank you all so very much!!!   You are the driver of a true success story for GE !!!!  Please let all supporting this know how much we appreciate your going above and beyond to assist." (GE Intelligent Platforms, US).
"Please extend our thanks to all Plasma personnel. The support we received from your team during the audit by Harris was great and very much appreciated. Your system and your team performance showed quite readily the high level of support that Plasma provides to its customers and their customers." (Smart Modular).
"Thanks for all the help and info. Makes my job easier and happier! :-)"  (TSA).
"Your effort in making this happen is very much appreciated. Actions like this help to build strong and long lasting relationships. Thank you very much for helping us with a difficult situation." (ART,Inc).
"Thank you so much for meeting your commitment to us.  The customer will be receiving the material today and will make their deadline for their shutdown.  We couldn't have done it without you and your team.  Thank you very much!" (Honeywell).
"...I forgot the HUGE THANK YOU to the Plasma team for pulling this in for us!!!" & "I second that. Thank you PLASMA!" (Plexus ID).
"Appreciate of all your efforts in delivering good quality product." (Sanmina, UT).
See for yourself what our customers are talking about, Contact Us today to bring your project to life
Plasma Ruggedized Solutions is the industry leader in potting, encapsulation, and conformal coating services. PRS works across industries, providing solutions to a variety of applications. Request a quote today, or contact us to learn more.