5-Axis CNC Machining Services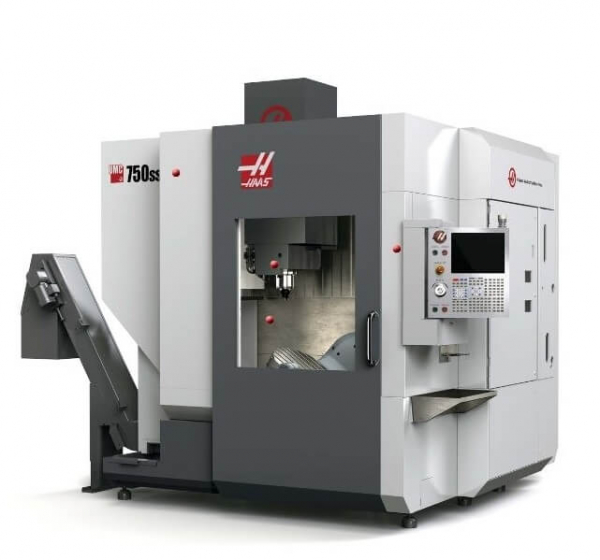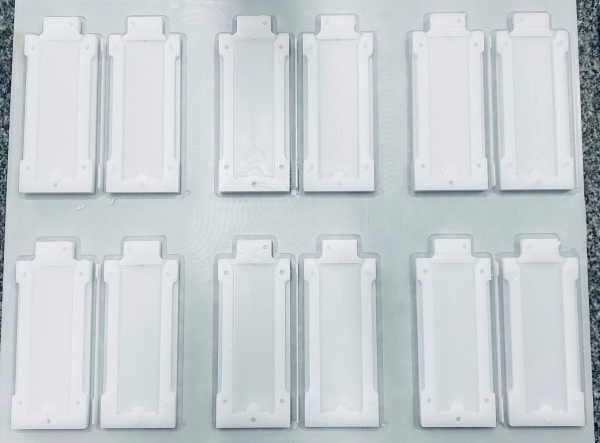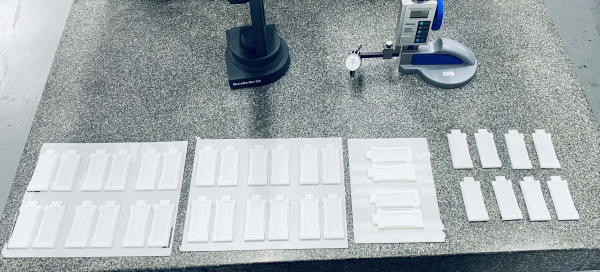 At Plasma Ruggedized Solutions, we work with industry-leading production resources, including our Haas UMC-750SS 5-axis CNC milling machine. Utilizing this CNC machine, our team of engineers can manufacture precision components for a wide range of industrial applications. 5-axis CNC machining provides unmatched accuracy and efficiency in producing multi-sided and complex parts.
Precision Machining Capabilities from Plasma Ruggedized Solutions
PRS has expanded its subtractive manufacturing and fabrication services with a large 5-axis CNC machine to better provide robust electronics protection in your most demanding applications. Molds are designed and fabricated to match your final product form factor to be used in concert with thermoset epoxies, urethanes, or silicones to provide thermal resistance, chemical resistance, shock/impact and wear resistance, and FIPS protection for your electronic devices.
Haas UMC-750SS 5-Axis CNC Machine Specs
The Haas UMC-750SS 5-axis CNC milling machine features a 30" x 20" x 20" production area. The Haas UMC-750SS is equipped with a powerful 15,000-rpm inline direct-drive spindle and is driven by a 30-horsepower vector drive system. With an integrated high-speed, dual-axis trunnion table, the Haas UMC-750SS provides exceptional machining capacity, providing 360 degrees of rotation and +110 and -35 degrees of tilt. Advanced features of the Haas UMC-750SS machine include:
5-Axis Machining
30 HP Spindle Motor
15,000 RPM Spindle
40+1 Tool Crib
Rigid Taping
Dynamic Work Offsets & Tool Center Point Control
Through-Tool Air & Coolant Blast
CNC Machining Services & Manufacturing Capabilities
With our 5-axis CNC milling machine, PRS has the capacity to produce complex machined parts for numerous applications. We work with various materials to create custom components for our customers, including aluminum, stainless steel, titanium, and more. Manufacturing capabilities include:
Complex Bodies & Housings
Precision Machined Parts
Intricate Assemblies
Prototype Development & Testing Capabilities
Precision Machining for Aerospace & Defense, Medical Manufacturing, & More
Plasma Ruggedized Solutions is proud to work with customers in a wide spectrum of industrial sectors. We produce high-quality components and specialized parts for applications in industries including:
Plasma Ruggedized Solutions is Your Source for Custom Precision Machining
As an engineering-driven company, Plasma Ruggedized Solutions is committed to creating cutting-edge, state-of-the-art material application concepts designed to fit your needs and surpass your expectations. PRS operates on four central structural pillars:  
Engineering
Process Controls
Quality First/Customer-Centric Mentality
Continuous Improvement Performance (CIP) Culture
Our team of engineers is dedicated to providing our customers with the custom resources needed to achieve success. We also offer product testing services, allowing you to test and refine your concepts and products.
Contact Us to Learn More About Our 5-Axis CNC Machining Services
Contact Plasma Ruggedized Solutions
to learn how our CNC machining services can help you achieve your goals. You can also call (714)893-6063, and our team will gladly assist you. Plasma Ruggedized Solutions is your trusted source for industry-leading
production and engineering services
.