Cross Section Testing Services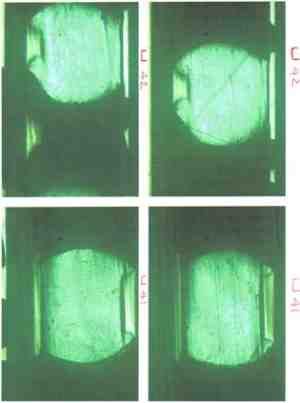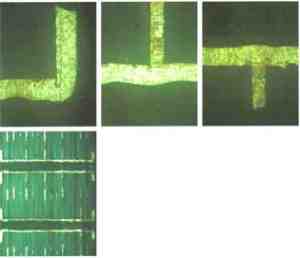 It is often necessary to check the quality of produced printed circuit board assemblies, parts and components before, during and after manufacture to identify and prevent potential failure points. Plasma Ruggedized Solutions offers cross-section testing service, also called microsection analysis, to help ensure the highest possible quality of your assemblies and components.
Our cross-section tests are destructive tests, in which we cut out a small "test coupon" portion of the assembly in question and check multiple attributes to determine the product's overall quality. This microsection analysis can be conducted at any point in the manufacturing process, including the prototyping stages. It can also be done after assembly, to test components for thermal stress and proper solder connections. In failure analysis cross-section testing, we check a number of factors to determine what caused the product to fail. Cross-section testing has a wide array of applications throughout the industry, and is the second most common test method for determining the overall quality of products during the manufacturing process.
Plasma Ruggedized Solutions' microsection testing can detect any number of flaws in PCBs and check that they were built to proper specifications. There are many possible problems that can be easily identified, including inadequate plating for electrical connections, the longevity of product components, and other common failure points. From general quality concerns to minute details, we can spot flaws in your product. Dielectric concerns, proper material selection, and even the ideal sharpness for the drill bits used in assembly manufacturing can be determined by Plasma Ruggedized Solutions' cross-section testing. In addition to circuit board assemblies, cross-section testing can be used to identify problems or potential flaws in smaller, individual components.
Plasma Ruggedized Solutions offers different levels of microsection testing to give you the ideal service for your needs.
Level One ("Quick Check"): This is a simple cross-section testing process that can identify the most common modes of failure in PCB assembly manufacturing. These include nail heading, delamination, resin recession, copper thickness, laminate voids, lifted pads, registration, and more. We also use this quick check procedure to test the results of our in-house edge-back processes. This is an extremely fast testing method, usually allowing for same-day or 1-day turns of test results.


Level Two: Our level two micro-section testing is a more involved process which checks assemblies and components for the most common failure points. These include dielectric spacing, inner layer copper thickness and trace widths. This evaluation process is far more intensive than our (quick check) service, but the additional time and cost required allows us to give you a complete report of any possible problems with your printed circuit board, as well as an assessment of the positive aspects of the design, including all areas of industry standard compliance.


Level Three: Plasma Ruggedized Solutions' level three cross-section testing evaluates products and assemblies for extremely precise and advanced potential flaws, including thermal stress and related parameters. Given that the preparation and testing processes for level three microsection testing is extremely involved, the turnaround time is longer, roughly 2-3 days, and the cost is again higher, but these additional investments are negligible compared to the amount of time and money that can be saved in manufacturing and failure-related costs.
Utilizing Plasma Ruggedized Solutions' cross-section testing in the initial stages of your manufacturing can help you find potential flaws in your product and ultimately save you time and money in the final process.
Contact Plasma Ruggedized Solutions for Cross-Section Testing and Other Services
Contact us today to learn more about our time- and money-saving cross-section testing services.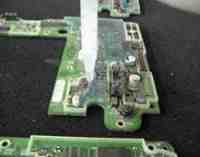 Plasma Ruggedized Solutions is a diversified global technology leader in the engineered application of advanced coatings and encapsulants