Precision 3D Printing Services for Custom Products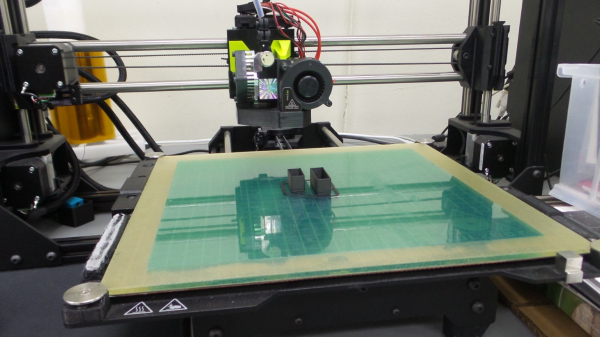 Plasma Ruggedized Solutions offers 3D printing services and CNC machining capability as part of our full subsystem and system-level builds capability. We also offer full subsystem and system assembly and test services, as well as environmental testing services. Additionally, we can conduct an internal examination of your existing products and systems to deliver the highest-quality services that meet your specific needs. 
Should you require security services we can work with you from the beginning of your design processes to help engineer the best possible products that will meet  FIPS compliance certification standards. Plasma Ruggedized Solutions can give you a low-cost solution that easily integrates with your product's design. We will work with you on everything from the initial board layout and prototyping stages through high volume production. Plasma Ruggedized Solutions aims to create easy application strategies that ensure high reliability of the end products and prevent reverse engineering at various FIPS levels. Our significant experience in the security field allows us to meet FIPS compliance certification.
Find solutions for your industry today. 
Innovative 3D Printing Techniques at Plasma Ruggedized Solutions 
Plasma Ruggedized Solutions' 3D printing capabilities allow us to engineer and manufacture products, tools, prototypes, and fixtures with precision quality that surpasses conventionally manufactured parts. First, our build chamber is filled with inert gas while the entire area of the product model is scanned to determine its exact dimensions. The image scan is then recreated by a series of thin layers of powders that are gradually fused together in accumulated layers until a finalized, stress-resistant solid format of the product is complete. 
Advantages of 3D Printing Technology
3D printing is ideal for manufacturing complex and precise parts that would be challenging to produce with traditional manufacturing methods. The versatile nature of 3D printing enables us to produce custom products in a wide range of high-end and lower-end applications. 
Additionally, 3D printing allows for us PRS to maximize the quality of your parts by using superalloys and other metals that are difficult to traditionally manufacture. 
Custom Materials and Services by Plasma Ruggedized Solutions
Plasma Ruggedized Solutions offers tailor-made, specially formulated coating materials and custom services to match your products exact specifications such as: 
"Solid Works" Software 
Full-Service Design Set-Up
Our FIPS compliance services include working with hardware, molds, machine tooling, fixtures, and other components. We offer material selection assistance and materials testing to ensure FIPS levels are compliant. 
Comprehensive Production & Engineering Services by Plasma Ruggedized

In addition to Plasma Ruggedized Solutions' full line of electronic potting, coating and underfilling solutions, Plasma offers advanced and aqueous cleaning technologies for an increased level of quality control. Additionally, Plasma Ruggedized Solutions recently added a Class 10,000 unit cleanroom capability (per ISO 14644-1) which allows us to process customer parts in an extremely clean, controlled environment. 
Plasma Ruggedized Solutions can also support components that can be integrated into your existing, already-FIPS compliant products. We enhance customer's circuitry systems, safety systems, and anti-tampering solutions that will interface seamlessly with your products and assemblies and maintain those products and assemblies' FIPS compliance. 
Learn more about our comprehensive design, prototyping and engineering services. 
Learn More About Plasma Ruggedized Solutions
As an engineering-driven company, Plasma Ruggedized Solutions is committed to creating cutting-edge, state-of-the-art material application concepts specifically designed to fit your needs and surpass your expectations. 
PRS operates on 4 major structural pillars:  
Engineering 
Process Controls   
Quality First/Customer Centric mentality  
 Continuous Improvement Performance (CIP) culture.  
Get in Touch with Us 
Interested in working with Plasma? Contact us today and learn how we can help find the solution to your design, prototyping and engineering needs.