Parylene Tumble Coating
Parylene can be applied in a "tumble" manner wherein mechanical components requiring little or no masking are placed in a rotating cylinder within a vacuum chamber.  The target components are subjected to the tumbling action throughout the Parylene deposition process.  The tumbling action provides the same calculated and precise coating thickness as the static procedures.  However, it is possible (and desirable) to limit fixturing and include different component sizes requiring the same coating thicknesses.
Comprehensive Conformal Coating Options Include Parylene Tumble Coating
Plasma Ruggedized Solutions provides the complete suite of conformal coating options in the conformal coating industry.  Amongst our industry award-winning applications is the Parylene chemical vapor deposition (CVD) process.  This CVD process allows Parylene dimer to be deposited as a thin film: 0.1 to 50 microns (0.004 to 2.0 mils), while the typical thickness of the conventional conformal coating is between 25 to 250 microns (1.0 to 10.0 mils).
Since actual polymerization takes place on a substrate at room temperature, there is no thermal or mechanical stress during the application process. This is unlike conventional conformal coatings, especially acrylic and silicone based, which can introduce high stress to electrical components during curing or final property formation.  Additionally, since the deposition reaction takes place at low pressure (~0.1 torr), Parylene depositions show almost perfectly conformal coverage over sharp edges and points.  Other conformal coatings, whether sprayed or dipped, show dramatically thinner coverage over such features.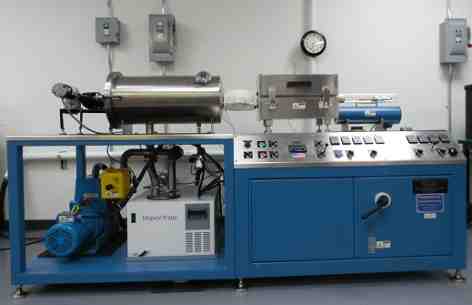 Plasma Ruggedized Solutions' XY Tumbler. 
From a macro perspective, Parylene provides superior electrical performance, as it has high dielectric strength and volume resistivity, with low dissipation and dielectric constant.  An important characteristic is the fact that its dielectric constant and dissipation factor are practically insensitive to increased frequency.  Parylene's extremely high dielectric strength, combined with its electrical stability in various media, provide unique insulating properties. 
Parylene Coating as a Protective Conformal Coating
In today's demanding environment, corrosion may be the most threatening factor to electrical and mechanical systems.  Parylene provides exceptional corrosion protection from:
Moisture
Salt spray
Corrosive vapors
Hazardous Environments
Of particular note and complementary to its electrical performance is Parylene's exceptional mechanical strength. Also, since it has high tensile and yield strength, Parylene is used for encapsulating microcircuits because it increases the pull strength of the wire and leads bonds, face bonded chips, and conductor bridges, thus contributing significantly to device integrity. As Parylene's specific gravity is low, the Parylene layers are lighter than most conformal coatings (benefits of the thin film). Parylene conformal coating remains stable at continuous temperatures of 130⁰c in atmosphere or 220⁰c in a vacuum environment.  It presents good mechanical properties from -200⁰c to 275⁰c.
Learn more about Parylene Conformal Coating by reading Whitepapers from Plasma Ruggedized Solutions
Interested in learning more about how Parylene can apply to your industry? Plasma Ruggedized Solutions is an industry leader, with several whitepapers that you can read to learn more about Parylene conformal coating and more.
Contact Plasma Ruggedized Solutions to Learn More About Parylene Tumble Coating
Plasma Ruggedized Solutions is pleased to offer Parylene tumble coating services to its customers along with the static Parylene services currently available at both divisions. With the tumble Parylene conformal coating capability PRS now features four Parylene machines, two of which operate in a 10K PPM cleanroom. We look forward to supplying you with all your conformal coating needs. 
Contact us today for additional information.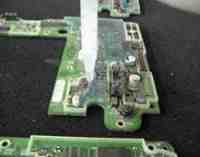 Plasma Ruggedized Solutions is a diversified global technology leader in the engineered application of advanced coatings and encapsulants